MASSIMO ARRIGONI
[SIAE Teatro in Italia 2000]
[La Voce in Movimento – Antologia della poesia sonora del novecento – 2003]
[Albo degli Scrittori Italiani ed Europei – 2003]
[Italian Performance Art – percorsi e protagonisti dell'ArtAction Italiana – 2015]
[Edizioni Censurate PulcinoElefante – 1994 – 2017]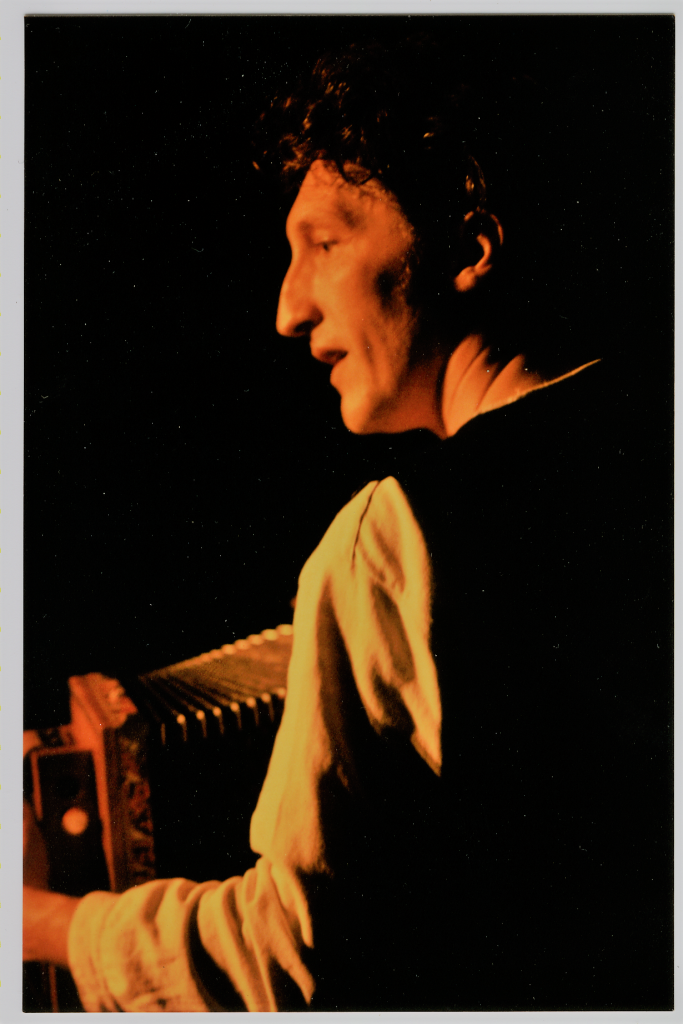 His artwork is characterized by the use of structured language in the form of musical and theatrical scores. The action is on the scene of linguistic and cultural contamination between the poetics of the word and the art of narring.
He has produced and produced drama and poetry shows dedicated to Erik Satie, Pier Paolo Pasolini, Jean Genet, Poetics Futurist, Beat, Cyber-Punk, Araba Medievale, to the historical memory of Primo Levi.
He has held Poetry Reading with Alda Merini La Volpe e il Sipario, with Allen Ginsberg, Fernanda Pivano, Evgenij Evtusenko, Arrigo Lora Totino, Giovanni Fontana, Nicola Frangione, Adriano Accattino, Andrea Zanzotto, Alberto Casiraghy. Since 1983 he has started a research work on theatrical fields and the word understood as poetic, visionary, rhythmic and sound. He staged in Eugene Ionesco's Delirio a Due (1984), Orgia by Pier Paolo Pasolini (86), La Signora dei Fiori by Jean Genet (88).
In 1992 In Pienezza di Cuore [Walking Room Theater]. In 1995, with Teatro Invito of Lecco, the Partigiano J. performance was taken by Beppe Fenoglio directed by Beppe Rosso and Luca Radaelli. Presents with Vincenzo Zitello the concert reading The Beat Generation [tribute to Fernanda Pivano].
In 1996, the lecture was presented at the Magazzini Generale di Milano with Allen Ginsberg and participated in the project 'Made for better World' for HCNUR – ONU [Rai 2 – Goldoni Theater in Venice]. In recent years he has devoted himself to the study of the sound poem.
In 1997, he wrote the poetical conference Il detto il non detto e l'Indicibile. Invited to the XI International Performing Arts Festival in Cagliari. In 1999 he performed KaBe, a sound score by Primo Levi with Tobias Winter's music on John Zorn and Sand Castles with lyrical songs and Arab dances with Jamila Zaki. He presented Beat reading at Guayaquil's El Quixote Theater in Equador. In 2000 he played Pinocchio bric à brac with original music by Daniele Caldarini and Fulvio Renzi [Teatro Invito production].
1° international festival at Pinocchio Theatre in Collodi.
1° international festival by Piccolo Teatro di Milano.
XIII international festival 'I teatri del mondo' in Porto Sant'Elpidio.
In 2002 La Montagna Sacra – a visual and visual poetry dedicated to the Italian mountain with photographic images by Giancarlo Mannetta. In October of the same year he was invited to the international festival of Performing Art in Montreal presents the futuristic Poetry concert La PaPuasie du la Bouche. Participate at the 1st International Art Art Festival [Monza – Royal Villa Theater].
In 2004, the cultural patronage of the Consolato Generale d'Italia and the National Foundation Carlo Collodi presented in Canada Storia di un Burattino for the celebrations of the week of Italian language in the world dedicated to Pinocchio. (Italian Cultural Institute of Toronto and Montreal, Queen's University of Kingston). In 2005, he co-wrote Nuvola in Calzoni by Majakovskij with pianist Bruno Lavizzari. In 2006 he presented the futuristic concert at Castello Sforzesco in Milan and at Castello di Pergine (Trento). He presented The Confessions of Antonius Block – variations on the theme of Macabra Dance (Disciplinary Oratory – Clusone). In 2008, the Border of Insanity performance at the sixth edition of the Art Action festival in Monza. In 2009 he presents Dark Kabarett at Bloom of Mezzago. He has published art books and sound materials.
Massimo Arrigoni – Il Linguaggio Nudo
Gentile Signorina
Voi sradicate le parole dal mondo informe
e le coricate tra le rose
In essenza ricercate quei segni blù
tremoli all'apparire nella quantità di stelle
che bocca piena di foglie di belladonna le lasciò sfuggire
Tè cinese ragazzo…ma che sia in gamba…
E la stanza si dissolve
Albert mi ha lasciato un messaggio
che parla dolcemente di voi
Vlad aveva ragione
Domani parleremo della signorina
con la borsetta di raso nero a culisse
dove estrae petali di rosa
lievi come le nuvole
Poi mi lascerò riperforare l'arcata mascellare
per due perni al Titanio
Per via dell'età
la mia bocca sbocca in santità e s'infetta
E rimarrò così
tra punti e punte
in sospensione in afasia
in attesa di un possibile rigetto
Fortuna che Leonardo conosce bene i suoi codici segreti
e mi ridarà giocondo con mutuo trentennale
Vi aspetto nei fili dei barattoli di latta
Per sempre Vostro
Vlad